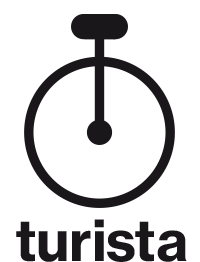 We are
the stories we tell
Brand communication is nothing like it was before, and everything is out there to be reinvented. Brands are media. Brands are stories. Technology, data, and innovation are here to help us become better storytellers. To know our audiences and surprise them, to connect with them through engaging content. To reinvent the rules. In this environment, visual storytelling is the bridge to your customers´ heart.
At Turista, we are passionate video storytellers, from the script to post-production. We are small, agile, remote. We are techies and art lovers. And while we enjoy creating a great story more than anything in the world, we are always well aware of the corporate needs in terms of workflows, reliability and brand alignment. From our Madrid base, we love to work with brands and agencies all over the world. We like to travel light to travel far, and thus global brands like Google, Coca Cola or Iberia have entrusted us their video content.
Turista – next-generation storytelling.